Rh1 Hantverk Sloyd-Blade Only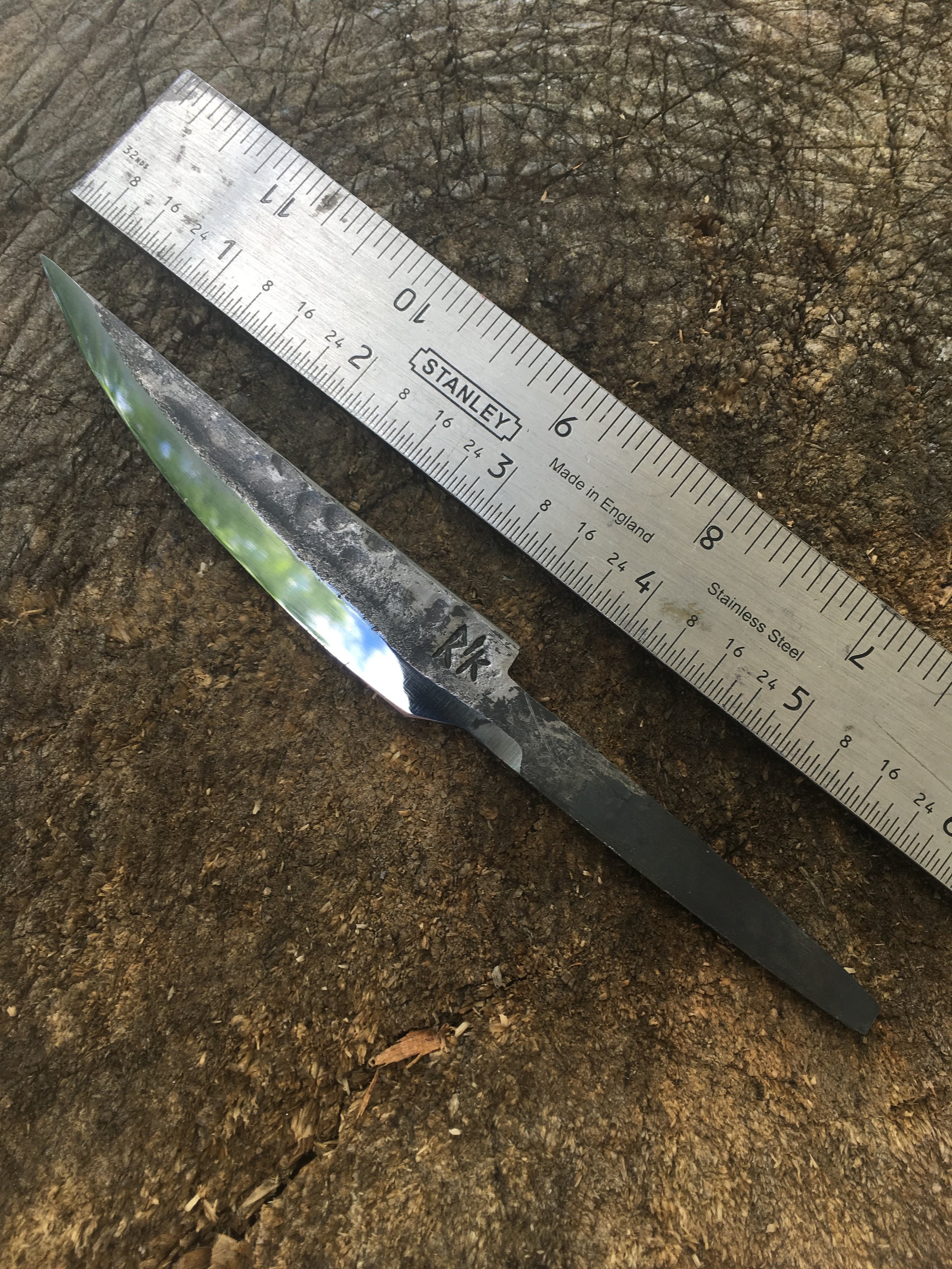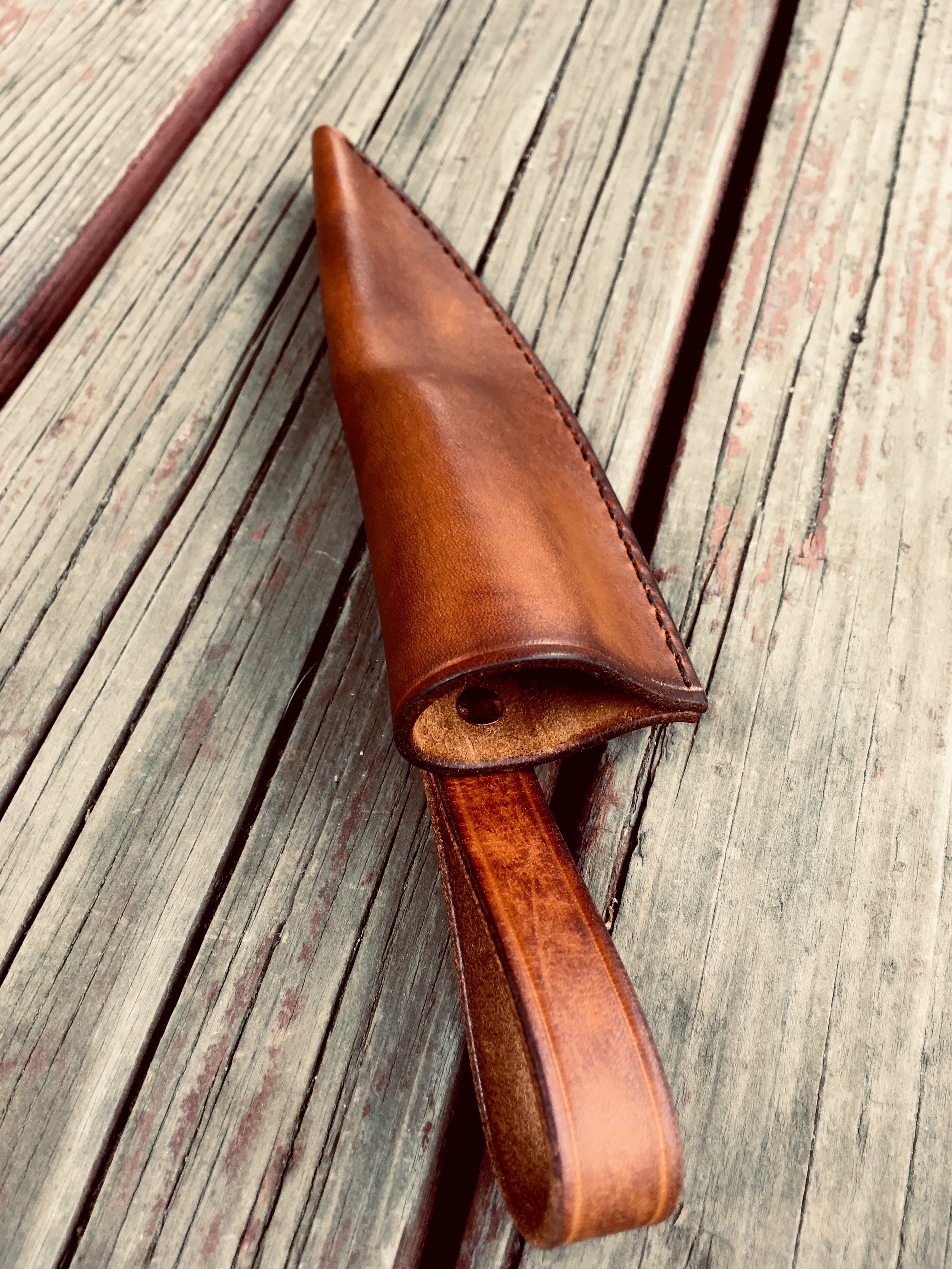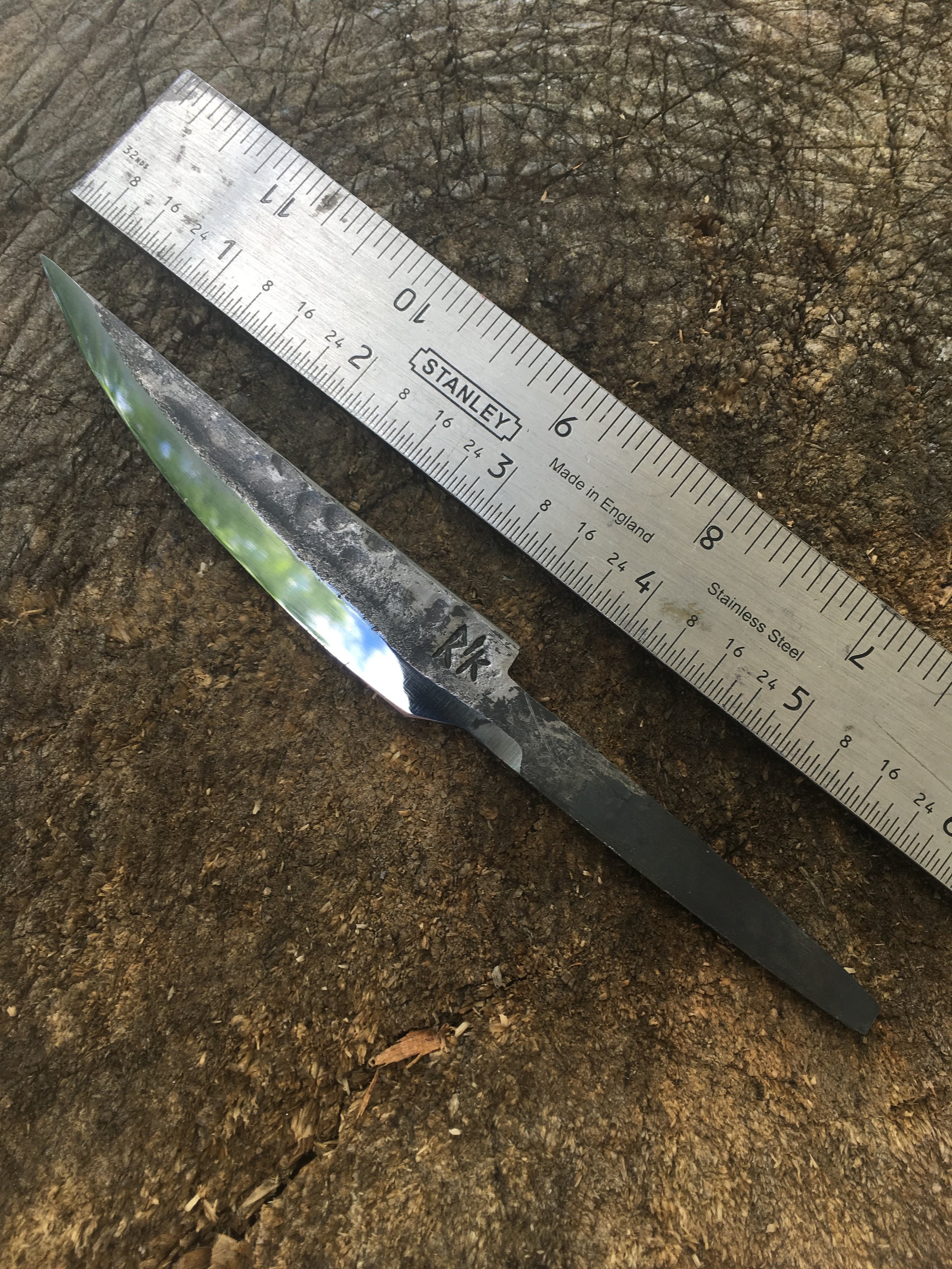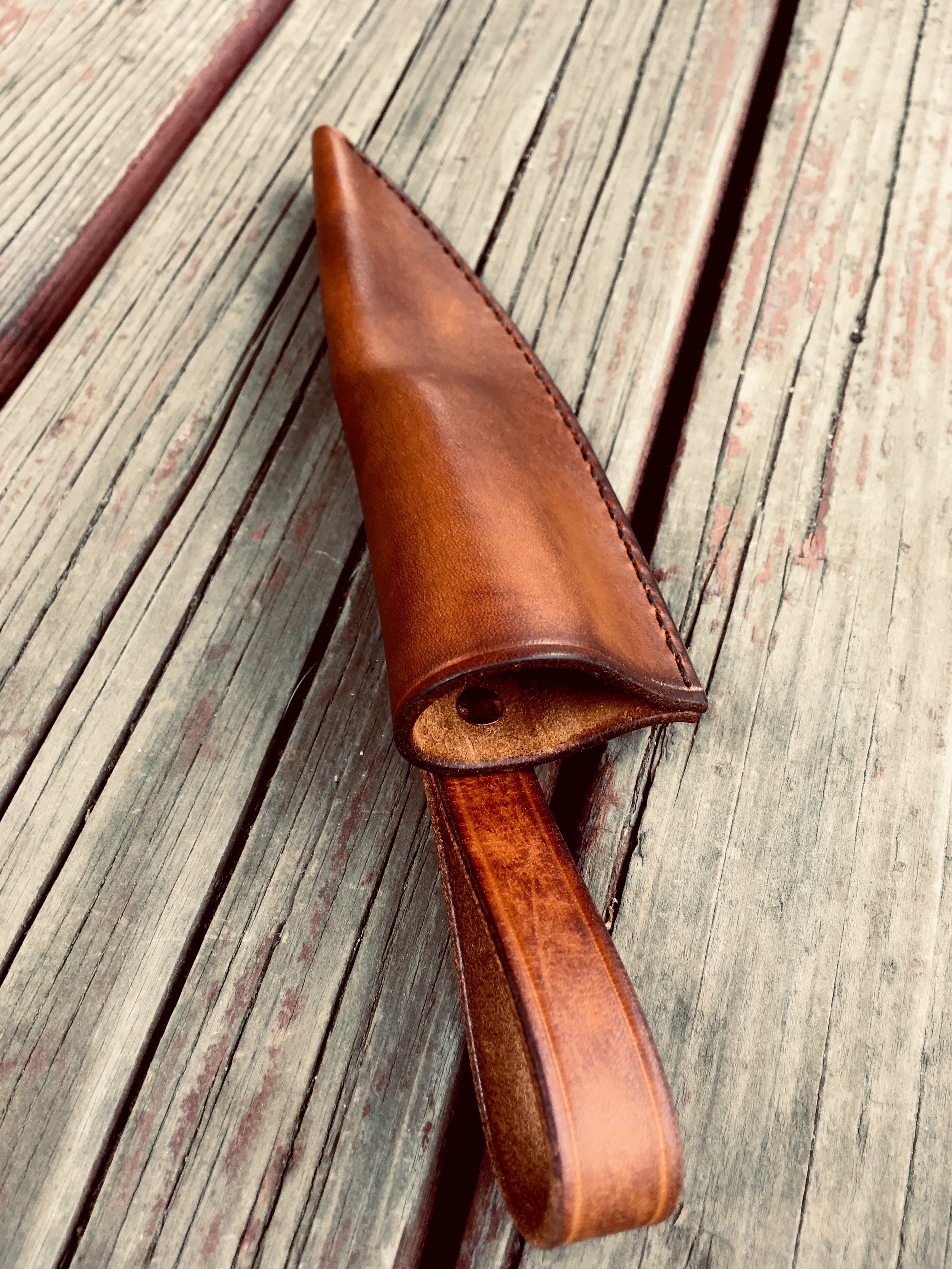 Rh1 Hantverk Sloyd-Blade Only
*** Lead time 40-60 days***
***Leather belt sheath is available from Anthony Moore @a.g.moore.leather on Instagram. Contact him there or by email anthonygeomoore@gmail.com
price is $50.00 plus $10.00 shipping.***
The Hantverk was created to be for those carvers that prefer a little longer blade, and a wider bevel.
All RLK blades are forged from high quality 80Crv2 carbon steel, normalized, thermal cycled, quenched, and tempered in shop. Nothing is sent out, and I control the whole process from start to finish.
Specs"
3-1/2" (89mm) blade
.100" thick with distal taper to tip
Rounded spine for push cuts
25 degree flat scandi ground with a zero edge bevel
All are hand polished on a flat steel plate, and buffed on wheels to ensure a razor edge.
A tool created to last a lifetime.